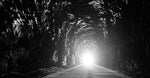 After months of dealing with some of the largest DC supply issues experienced in the past two decades, it appears there's light beginning to shine at the end of the tunnel.  Over the last few weeks, crops have continued to rebound from the devastation they suffered from storms last fall and we expect production capacities in the Philippines will return to pre-typhoon conditions as crop yields improve over the coming months.
Ocean freight continues to hold back supply recovery.  Due to the on-going high export demand out of South East Asia, equipment shortages persist.  Vessel space remains limited and congestion at ports continues to cause long delays with transit times still hovering between 60-80 days. As well, shipping rates have again risen to new levels unseen.
Given the current situation, the remainder of Q2 and going into Q3 will be a challenge but as crop yields increase and production capacity returns, we are hopeful that by the end of Q3 through the remainder of the year, that inventory levels can return to normal levels.
Currently, the DCN market is high as it follows the oil market levels but remains stable and is expected to remain stable barring any unforeseen incidents for the rest of the year (note storm season in the Philippines is typically from May-November).  Freight will also play a large factor in pricing moving forward as it continues to become a larger part in overall cost.  There is some expectation that rates should come down as export activity returns relatively back to normal, but how long this takes and to what degree is still unknown.
Klassic Coconut will continue to do our best to supply our customers.  Please be sure to still reach out for all your coconut needs as we will do everything we can to get your product to you.