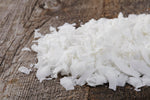 Coconut yields look to be promising for the rest of the year.  However, logistical issues continue to get worse as overall export demand continues to increase and lack of space/equipment availability, congestion at all ports, rail yards persist.  Even with ample supply at source, suppliers are now having to deal with production slow downs due to inability to move product from origin to market.  
Desiccated coconut and oil pricing looks to remain high but stable through the remainder of the year, barring any storms (Typhoon season May-November).   
Cost of freight continues to soar and transit times continue to hover around 60-80 days.
Industry is expecting transit issues to persist into 2022. 
Q4 outlook:
Inventory levels look to improve as improvement in yields over the last few months are now finally making it to NA market, however, expect 2-3 month lead times on many items as many work to fill depleted inventories and cover into 2022.
Expect rate increases, largely reflecting the increased costs of shipping and operating
Stability is dependent on any weather-related occurrences over the next few months and the ongoing effects of COVID.