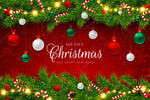 We have moved beyond peak growing season in many coconut growing regions, but supply remains strong.  Although production tends to slow down at this time of the year, many mills still find themselves with capacity to spare.  Disruptions due to the fallout of Covid, which plagued the supply chain over the last 18 months, seems to be in its final throes and we are beginning to see a return to pre-pandemic transit times.     
Demand continued to remain low throughout Q3 as fear of a recession continued to loom and many found themselves with large inventories built up through 2022.  However, with much of the older inventory moving out and slowly needing to be replaced, we are beginning to see increased demand for Q4 as many distributors and manufacturers start to look at securing product moving into Q1 2023 and beyond.
There is still some uncertainty regarding pricing moving forward.  For the most part, we see pricing to remain stable going into 2023 barring any unforeseen events. Much of 2022 saw desiccated pricing, as well as ocean freight rates come down.  There could still be some small additional relief on ocean freight, as there is expectation to see rates drop again in December, but we are very much close to pre-pandemic rates and they are likely not going to fall much, if at all, below those levels. Pricing for desiccated coconut and coconut products are also likely at, or near, the bottom as we see edible oil market beginning to strengthen and 2023 requirements start to fill up.
Somethings to still watch out for in Q4:
We are still in typhoon season for the Philippines (May-December) with some of the larger storms over the last few years hitting in December.
China continues its strict no-covid policies.  Possible disruptions to transit due import/export demands through Chinese ports moving forward.
Market volatility due to the war in Ukraine.        
 We will continue to keep you updated each quarter but want to end this year by wishing all of our customers a very Merry Christmas and a Happy New Year!