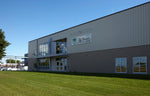 Inventory levels have stabilized for most part, but with continued concerns over long-term stability. Disruptions and congestion at ports are still the primary concern.
Coconut yields in major growing regions are strong as we hit peak growing season. The demand for coconut has declined due to many distributors and manufacturers looking to lower overall inventory levels as global recession looms. This unfortunately is causing many mills to lower capacity.   There is some concern that issues may arise when inventories need to be replenished.  The crop yields will be lower and production capacity may struggle to ramp up to capacity needed.  Issues may further be compounded with any major weather disruption.  
Transit times remain unpredictable, making planning extremely difficult. China's zero covid policy has caused disruptions to many of its major ports due to lockdowns.  These continued lock downs have posed a further threat of disruption.  Congestion at major ports throughout NA is still an issue as many vessels are waiting several weeks to berth.
The US west coast dock worker's strike has been avoided. No deal has been struck but both sides have agreed to not strike/lockout as they continue to try to work out a deal.  
There has been some relief on pricing relative to earlier this year.  Long-term pricing is still uncertain.
The combination of peak yields and decreased demand have led to pricing relief for desiccated  
Edible oil market continues to remain strong and there seems to be no signs of the expected relief of Q3/4 pricing for coconut oil.
There has been some relief in transportation costs, however shipping costs remain high relative to pre-2020/2021 rates and are likely to never return to these rates. As such, shipping rates continue to be a large portion of cost of goods.   
Instability in market continues. We are past peak yields and there are many factors at play which could lead to market volatility (ie. potential storms, new and ongoing global economic and political instabilities as well as any other disruptions to supply chain channels).    
       In summary, it is of our opinion that Q3 into Q4 should remain relatively stable in respect to both supply and pricing. However, looking forward to 2023, demand will return as old inventories will need to be replenished. Reliable supply will remain concern as uncertainty continues around supply channels.
The last couple of years have really had an effect on all markets and coconut was no different.  Through it all, and moving forward, Klassic Coconut continues to strive to be your supplier for all your coconut needs.  Thank you for your support.