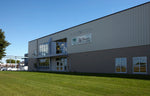 The first half of 2023 has been marked with drastic reversal of the high demand seen during 2022 market conditions.  With good supply for this period, pricing remained at lows. As we move through Q3, we expect prices to start climbing.  El Nino has already begun to change weather patterns.  Dryer weather likely to make its affects on crops in 6 months, bringing lower yields for Q1 2024.
Transit times have remained stable at 45-60 days shipping time. There have been some disruptions due to BC port strike.  However, it is hopeful that this will resolve shortly and there will minor backlogs to catch up on and minimal delays.  Please bear with us, for the time being, as some items will be a little longer in transit.   
We continue to recommend booking requirements for the remainder of 2023 and into 1st half of 2024 as well.  All indications point to El Nino having significant effect on yield for 2024.  Demand is already on the rise and likely only to get stronger as we move through the remainder of 2023.