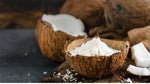 Market Update:
Inventory levels have reached short term stability but still mid-long-term range uncertainty
Coconut yields in major growing regions as well as production capacity continued to stay strong through the first quarter of 2022 and look to continue into Q2-Q3     
Shipping is still at the forefront of supply concerns. Transit times from Asia-Pacific to North America remain at 2-3 month transit times as we are now experiencing further disruptions due to war in Ukraine as well as port lockdowns in Shenzhen and Shanghai due to COVID protocol around outbreaks in China.
The possibility of US west coast dock workers strike also looms ahead for this summer which may make congestion at ports far worse than what we have seen already. The threat is also likely to affect all ports in NA as importers look to other ports to move goods.
 Pricing continues to remain high despite improved supply/production
Coconut market will tend to follow edible oil market.  As Ukraine is the worlds largest exporters of sunflower oil an already high-priced edible oil market continues to soar even higher.
Transportation continues to be a large portion of cost of goods. Although we began to see some relief early in Q1 on ocean freight rates, the war in Ukraine and lockdowns in China are again causing further equipment and vessel shortages/delays.  This mixed with increase demand for NA imports before potential US west coast dock workers strike has put some strain on available supply for immediate shipment capacity and is now causing rates to climb higher again.
Please continue to reach out to us for all of your coconut needs. You can get in touch by visiting clicking the Contact Us link.