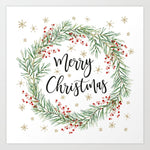 This market update breaks down how we are closing out 2021 and how the coconut market is looking heading into 2022:
Inventory should begin to stabilize.

Coconut yields slowly increased into the latter half of 2021
Shipments are at 2-3 months transit times caused by delays due to weather related events, labour shortages, equipment shortages, port/railyard congestion
Coconut production remained high through the rest of 2021
Reliable shipping will continue to be an issue as we approach Chinese New Year and is likely to continue through Q2 2022
Pricing remains high but stable. Some factors to consider for pricing:

Slow recovery from the lower production yields through much of 2020 and into 2021 due to El Nino
Edible oils reach 10 yr. high in 2021 Q3
Demand for coconut products growth is at 9% per annum
Shipping costs remain at 5-to-6-fold the typical rates that we have seen in previous years.
Still a lot of uncertainties moving into 2022.

Typical typhoon season is May-November, but the persistence of La Nina through the first quarter of 2022 is something to keep an eye on as this may still cause heavy rains and the formation of tropical storms in the region.
The on-going developments surrounding the Covid-19 pandemic may continue to cause disruptions to labour and supply chain.
We are so grateful to all of our customers for their patience as we continue to wait for product to arrive.  As always, Klassic Coconut will continue to service our customers to the very best we can. 
From our Klassic Coconut family to yours, Merry Christmas and all the best in 2022.