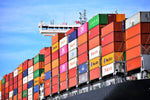 Early 2021 has been a challenge to say the least for the world of all things coconut. 
There has been a decrease in production due to COVID social distancing requirements.  There is also less coconuts due to the effects of the tropical storms that occurred in late 2020 which effected major growing coconut regions in the Philippines. 
On top of these already large obstacles, the market has taken on additional struggles with transit reliability and pricing.  There are container shortages in far east Asia, causing extreme delays and extreme price increases.  Much of this has to do with the large imbalance of containers shipping in and out of China in the past year.  There has also been an outcome of changes in consumer activity brought on by COVID throughout 2020, as well as the consolidation of shipping lines which has left fewer options and more blank sailings throughout these regions.
We are hopeful that some relief may come in March 2021 as some of this imbalance may be corrected after Chinese New Year. In saying that, it is likely that this will be the new normal for a while as shortages are expected to continue throughout at least the first half of 2021.  It will take some time to have container imbalances corrected after any adjustments to consumer activity changes.
This first half of 2021 will be difficult as expensive and unreliable shipments are likely to continue into the 2nd half of 2021.   Because of all of these shortages throughout the past half year, we will be playing catch up over the next number of months. 
Know that we will always strive to do our best to continue to support our customers. 
We are currently booking for 2nd half of 2021 and strongly urge those looking for coverage to begin booking.